What to cook for dinner quickly and deliciously: 10 healthy dinner ideas recipes
By Admin - April 02, 2021
What to cook for dinner quickly and deliciously
10 healthy dinner ideas recipes
Want a delicious dinner, but do not have the strength and desire to spend a lot of time on it? It is not necessary at all, because there are a lot of simple and fast recipes from products that are sure to be found in your fridge. Here are 10 healthy dinner ideas on what to make for dinner for you and your family!
1. pita bread with cheese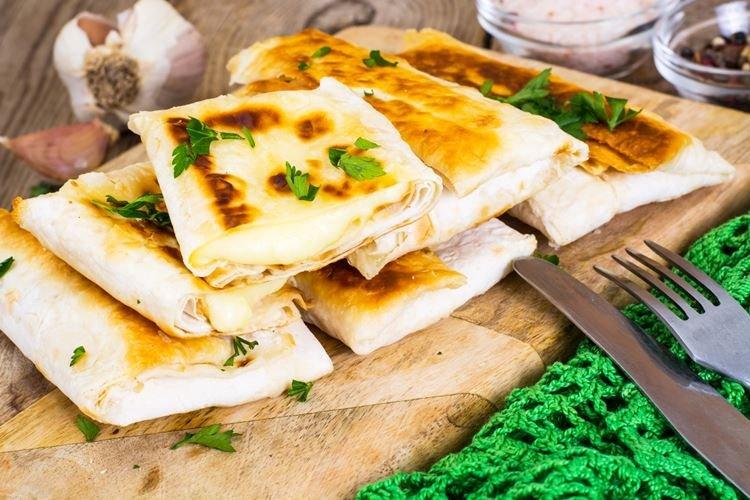 A flavorful snack can easily become a stand-alone dinner is served with vegetables and your favorite beverage.
Preparation: Grate cheese and boiled eggs, finely chop onions and herbs, and then mix everything in a bowl with sour cream and spices. Cut the lavash into equal rectangles, put the filling, and gently roll up the envelopes. Fry for a few minutes on each side in a lightly oiled frying pan.
2 Eggplant and cheese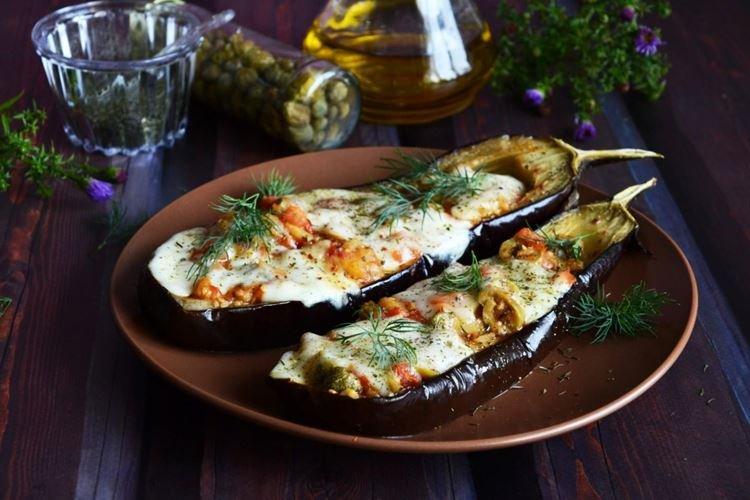 This dish is very quick and easy to make but it's hearty and tasty!
Cooking: Cut the eggplant lengthwise, remove the middle, and boil it in boiling water for a couple of minutes. Grate cheese and boiled eggs, mix with sour cream and butter. Pour the filling into the boats and put in the oven at 150 degrees until browned.
3. Potatoes in breaded form.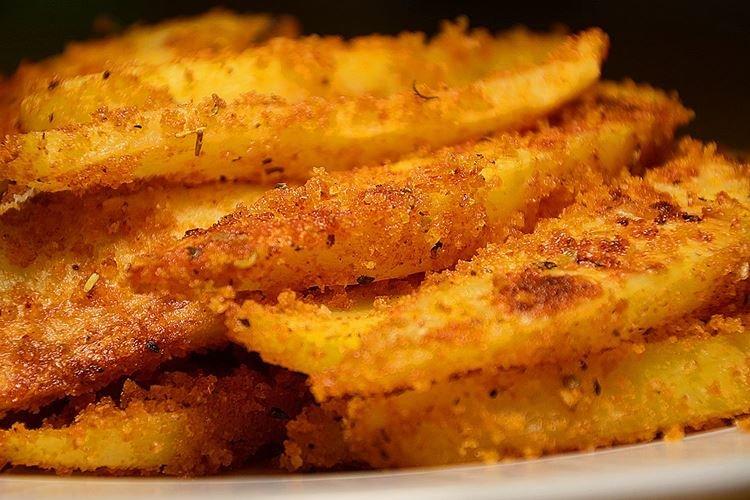 We are used to cooking in breaded meat and cheese, but what if you make crispy flavored potatoes?
Preparation: Peel the potatoes and either cut or slice them. Put them on a baking tray, brush with oil and bake for 25 minutes at 220 degrees. Take out, oil again, sprinkle with salt, spices, and breadcrumbs, and put back in the oven until brown.
4. Eggplant and tomatoes
Another quick dinner recipe from such a healthy and affordable vegetable!
Preparation: Slice eggplants into shavings, put them in a bowl, generously dust with salt, and cover with water for 20 minutes. Lightly fry the eggplants in a frying pan, then place them on a baking sheet. Prepare a sauce of sour cream, garlic, herbs, and spices, and coat each mug. Put a tomato slice on top, sprinkle with herbs and grated cheese and send to the oven at 200 degrees for 20 minutes.
5. Cheese curd cakes
Who says that cheesecakes are only good for breakfast? After all, cottage cheese makes a great light dinner!
Preparation: Rub the cottage cheese through a sieve and mix it with the egg and sugar. Add the sifted flour and baking soda, knead the dough, and then separately coat each cheesecake in flour for a crispy crust. Fry them for literally a minute and a half on each side.
6. Wok with chicken and vegetables
These classic Chinese noodles are a favorite of Asian food lovers!
Preparation: Wok - a win-win option of what's quick and tasty to make for dinner. Just chop all the ingredients, stir-fry the chicken, transfer the vegetables, sauce, and spices to it. A couple of minutes before the end of cooking, add boiled noodles and fry some more.
7. Zucchini casserole with minced meat
In summer, there's nothing better than zucchini, especially - you can cook them almost any way you want!
Method: Wash and peel zucchini, remove pips and seeds, grate and squeeze out the extra juice. Chop the onion and garlic, fry, add the stuffing and continue frying until soft.
Mix the eggs with the sour cream and spices, grate the cheese, and cut the tomatoes into circles. Put everything in a form in layers, cover with egg, sprinkle with cheese, and leave in the oven for half an hour at 180 degrees.
8. Bulgur with vegetables and mint
This dish is a good alternative to rice and buckwheat which is already pretty boring!
Cook: Boil bulgur, cut the vegetables into big chunks, and fry them in a pan. Add the groats and spices and sauté under a lid for a couple of minutes more. On top sprinkle a pinch of dry mint or add a couple of fresh leaves for flavor.
9. Young zucchini with garlic
This is probably one of the easiest recipes to make for dinner quickly and deliciously!
Directions: Slice the zucchini into thick, even slices about a centimeter thick, fry both sides until soft, and place in a bowl. Crush a couple of garlic cloves, chop herbs and transfer everything to the zucchini. Drizzle with mayonnaise, gently shake the contents of the bowl, set out, and serve!
10. Roasted green beans
It makes a wonderful side dish to meat or a completely separate dish!
Preparation: Rinse the frozen beans in hot water to defrost, and chop the fresh ones. Boil them in salted water for about 5 minutes to soften them up a bit. Fry the garlic in the oil first and remove after 3 minutes, then drop the beans into the pan for another 2-3 minutes.